Marshall County Schools Celebrates National School Lunch Week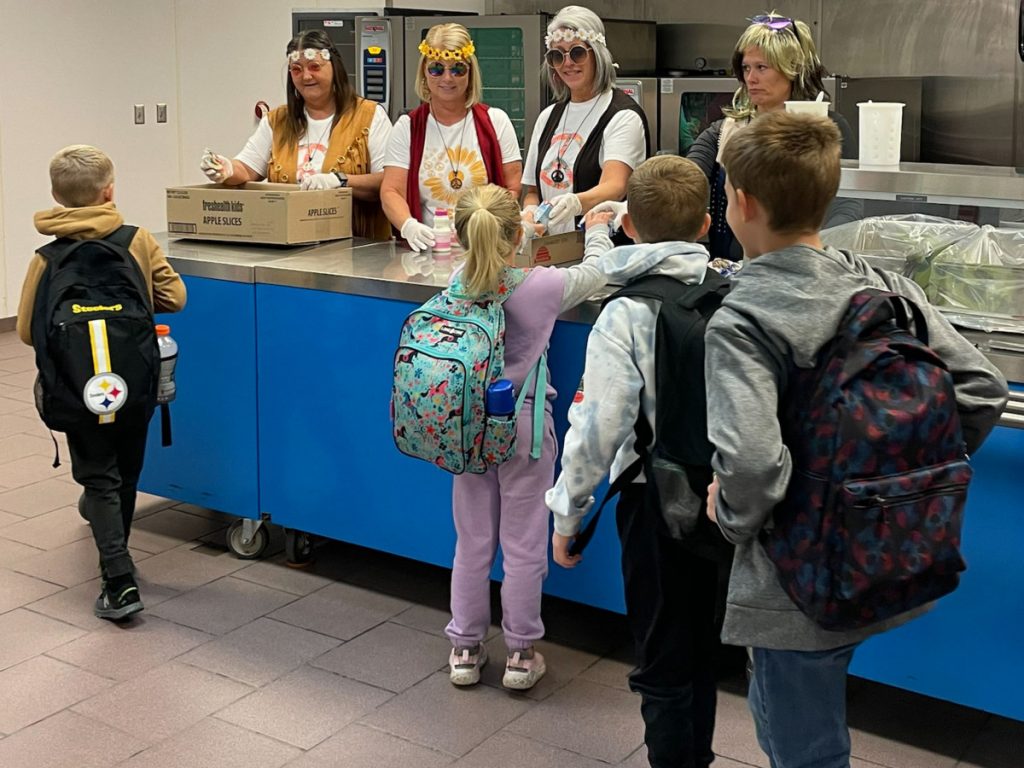 To recognize the National School Lunch Program, serving nearly 30 million children each day, Marshall County Schools is celebrating National School Lunch Week (NSLW). The fun and creative campaign theme, "Peace, Love & School Lunch," spotlights the importance of a healthy school lunch to a student's success both in and out of the classroom.
Research shows children are getting their healthiest meals at school. National School Lunch Week highlight the nutritious foods available daily at all Marshall County schools.
"School lunches offer students fruits and vegetables, whole grains and milk, and meet federal nutrition standards limiting fat, calories and sodium," said Marshall County Schools Child Nutrition Director Debbie Derico. "National School Lunch Week helps us educate parents and students about all the wonderful benefits of our lunch program." The current operating levy, at a rate of $400,000.00 annually, allows for every student to eat a free breakfast and lunch at school.
The "Peace, Love & School Lunch" campaign is made possible by the nonprofit School Nutrition Association and Kellogg's. Parents and students can follow the fun on social media using the hashtags #NSLW22, #PeaceLoveSchoolLunch and #SchoolLunch.
For more information on National School Lunch Week, visit mcsbefit.com or schoolnutrition.org/nslw/.