2022 Young Writers Contest Winners Announced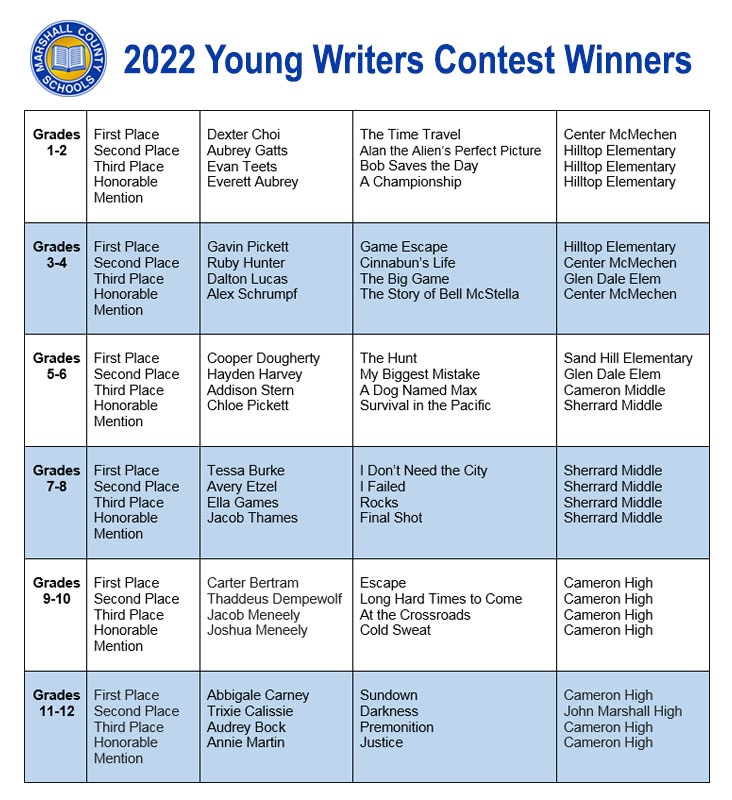 The 2022 Marshall County Young Writers Contest winners list has been released.
Each of the original stories will be printed in the 2022 Marshall County Young Writers Anthology. The student authors will receive a copy of the anthology, a certificate and a disc with each writer reading his/her story.
The stories of students who placed first in the county were submitted to the West Virginia Young Writers Contest. Additionally, all Marshall County first-place entries will be recognized during a celebration on Friday, May 13, 2022, at West Virginia Young Writers Day at the University of Charleston.